ABOUT ULAN-UDE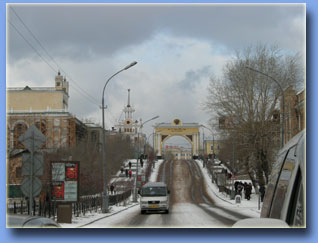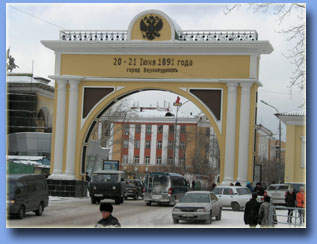 The capital of Buryatia is Ulan-Ude. With the population of 386 000 people, Ulan-Ude is the third largest city in the Eastern Siberia. It's located in the valley formed by the Selenga and Uda Rivers, approximately 75 km from Lake Baikal. Ulan-Ude is almost three centuries old. Its former name is Verkhneudinsk, which was founded in 1666 by Russian Cossacks, explorers of Siberia and was used primarily as a military outpost. In 1934 Verkhneudinsk was renamed into Ulan-Ude. In the 18th and 19th centuries it was known as a trading center with links to Mongolia, China and Western Europe. Today Ulan-Ude is the industrial, scientific and cultural center of Eastern Siberia.

One of the largest enterprises of light industry in Buryatia is Ulan-Ude Fine-Cloths Manufactory. It's a modern textile enterprise carrying out process of production from the treatment of wool to the output of high quality woolen and lighten cloths. High quality and big variety of goods permit the factory to promote its goods to Russian and the world market. The factory got the prestigious international award, The Gold Star "European Rainbow", in 1995 for the high image and quality.


You are welcome to Ulan-Ude!