ABOUT CITY
Railway station of Novosibirsk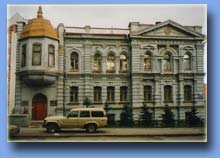 Railway bridge over the Ob River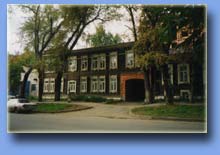 Novosibirsk is the largest city and industrial center of Siberia. It's unofficially considered being a capital of Western Siberia. The appearance of Novosibirsk is connected with the construction of Trans-Siberian Railway and the railway bridge over the Ob River at the end of the 19th century. So, in 1893 a small settlement for builders was founded at the bridge which was being constructed across the most extensive river of Russia, Ob river. The settlement was called Novonikolaevsk in honor of the last Russian Imperor Hikolai II. This name existed for 33 years and then it was changed into a new one Novosibirsk. It's geographical center of Russia. Novosibirsk is a river port also.
Novosibirsk is the largest scientific center in Siberia. Siberian branch of the Russian Academy of Sciences, scientific research institutes working in different fields is situated here. Akademgorodok (Scientists' town) is well known all over the word. A great number of discoveries in physics, chemistry, space technology was made here.
Novosibirsk is known as a big cultural center. There is opera and ballet theater, state conservatory, many concert halls, museums here.
The main feature of Novosibirsk is its virgin nature: ancient Salairsky mountain-ridge, Baraba plains and Kulunda steppe, taiga and sunny birch groves, thousands of rivers and huge lakes! From Novosibirsk we invite you to the places where nature will amaze you with its splendor, its primeval beauty - Altai!
You are welcome to Novosibirsk!